In Between Stone and Air


Cornell University Design VII (Spring 2014)
Almeria, Spain




Presentation Model
Assignment: to design an exhibition space for sculptures with artist residence in a marble quarry located in Almeria, Spain

Professors
Francisco Mangado
Ruben Labiano
In such a deeply beautiful landscape, the scheme is less an intervention and more an imitation. It is not an attempt to repeat the exact of the site, rather a careful unpacking of its essential elements. The formal inspiration is the edge between two site conditions: the steps and the plateau. The folding of the plane into a geometric enclosure not only mediates the boundary, but also creates a dramatic void and sponsors the descent.
The result is a refined abstraction of the surroundings superimposed with a choreographed sequence of taking away the view and slowly revealing it. In this way, the inhabitant can enjoy an uninterrupted perspective of the landscape while also being offered a dramatic retelling of the local experience of space, light, texture, and views.
---


The sequence of descent beings with the approach. The thick surface only reaches chest height, allowing for an uninterrupted view of the landscape beyond. The visitor descends below into a voluminous dark space. A gap of light permeates under the hung wall, illuminating the sculpture gallery. The visitor continuous along the walkway to a point of compression between the folded surface and the existing marble face, the view to the distance still limited. Finally, a step down grants an uninterrupted view out to the landscape.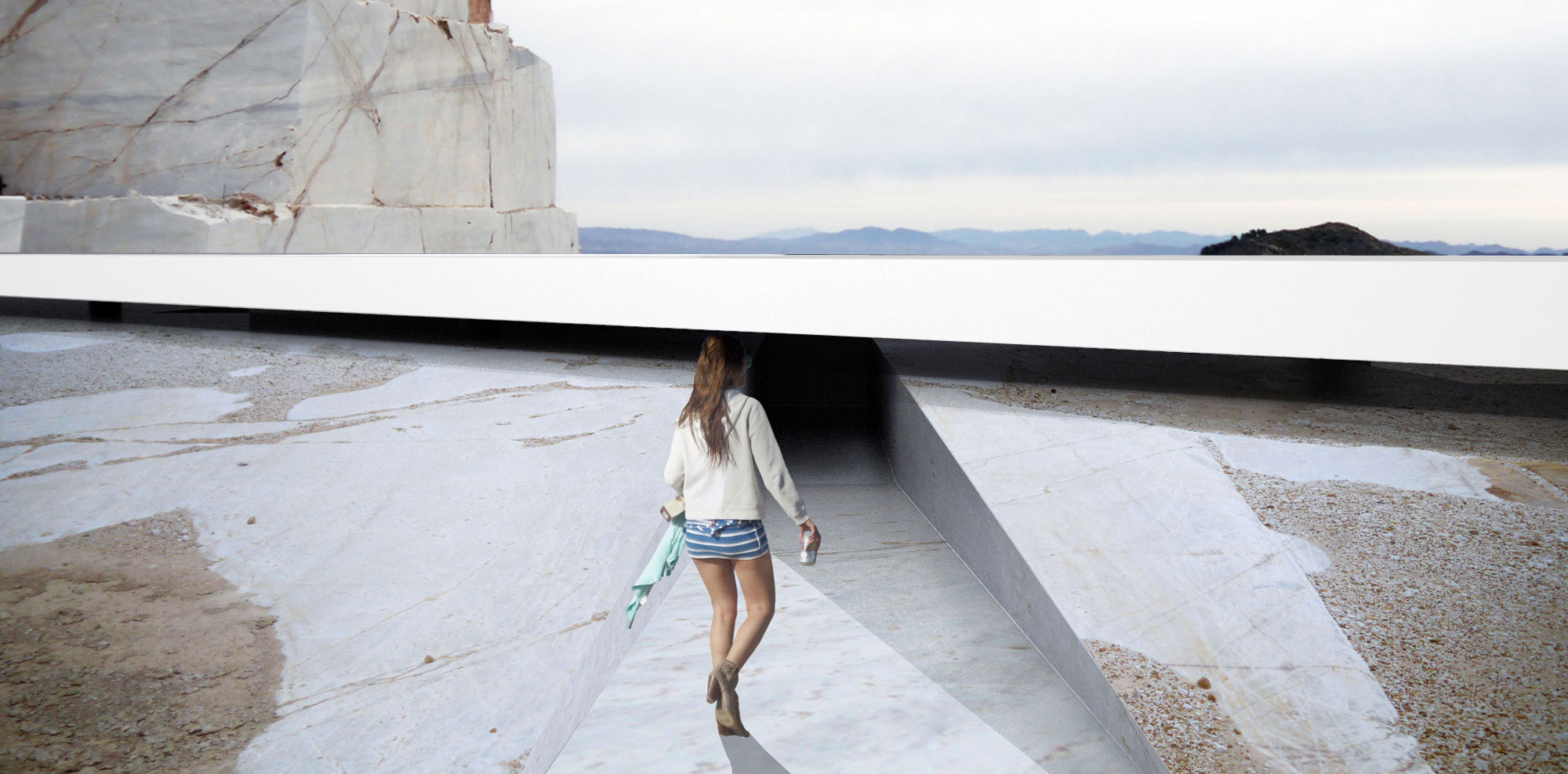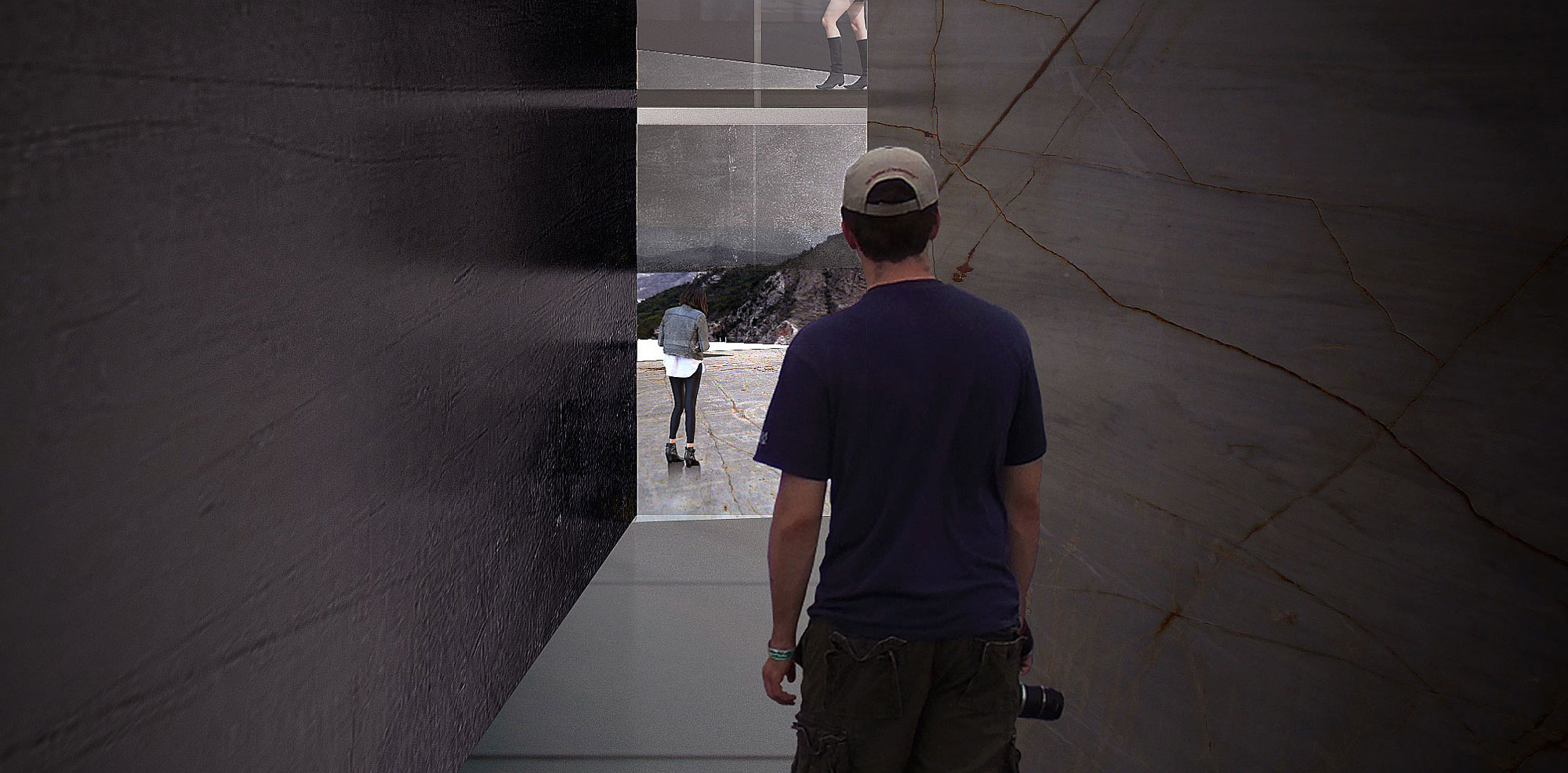 By distributing the load across four massive polished marble columns, the large gallery space leaves the original cut edge of the marble and the ground plane unaltered. The lower level is a composed of a more articulated plug-in-volume that serves as the artist residence and adjoining studios with the interstitial space and circulation located behind. The platform below offers a community space for the sculptors.

The final product is poetic in its simplicity. The clean lines serve as refined echoes hovering over the existing stepped face. This abstraction rooted in the natural environment serves to heighten the inhabitant's awareness to the place, and in the process make them aware of the surrounding beauty in the present moment.



Presentation Model
---
Academic Projects