Admont Abbey


Cornell University Eidlitz Travel Fellowship (2019)
Admont, Austria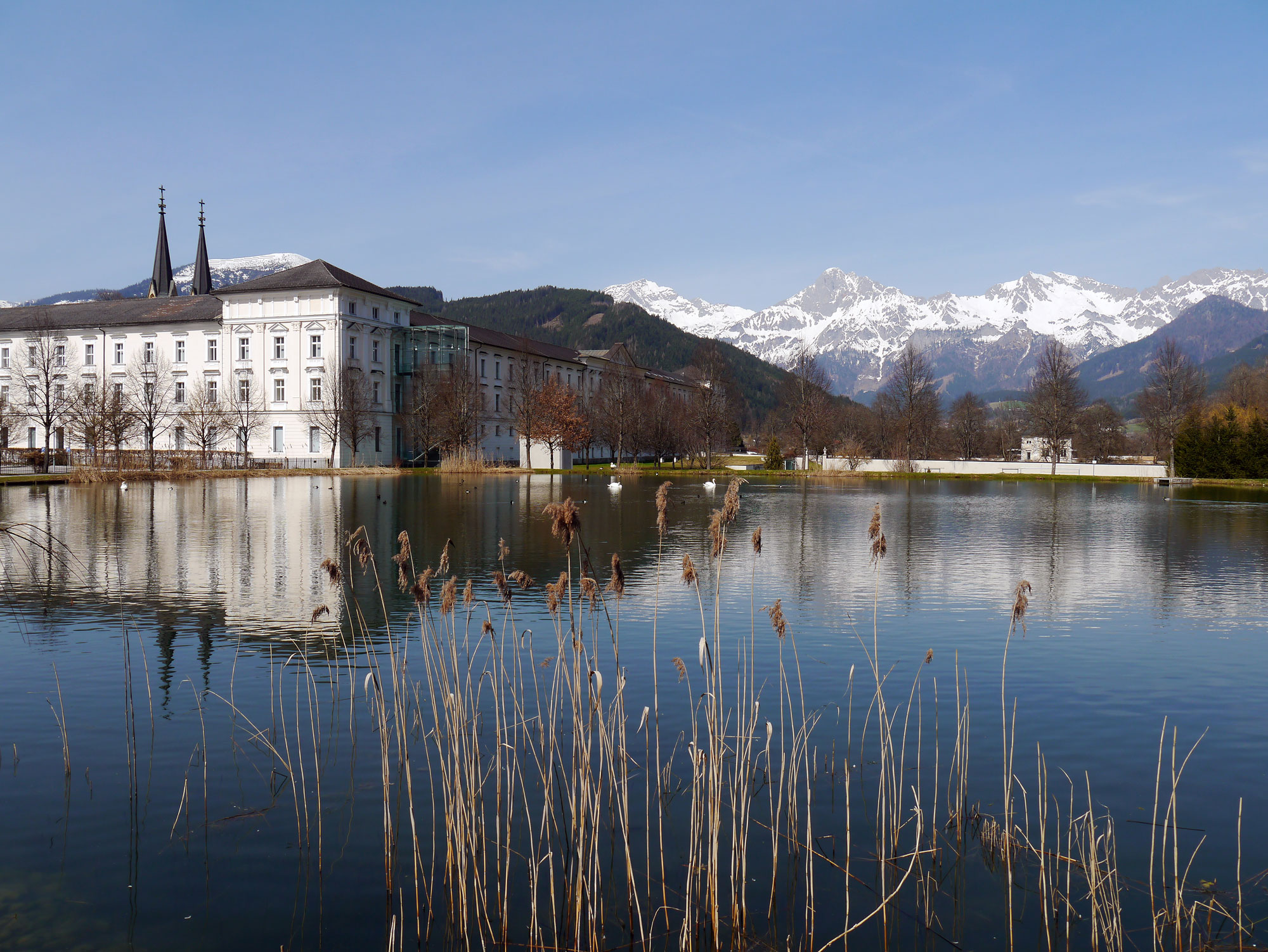 Admont Abbey



Admont Abbey is seated within a picturesque mountaineous landscape. Devastated by a fire in the 19th century, the rigid and enclosed series of quadrangles has been opened up, allowing the natural surroundings to flow in. The baroque library was spared, and it stands today as largest monastery library in the world.
I had the pleasure of staying in the cloister for a week as a guest of the monks to study the library and grounds. This is a small selection of the photographs taken during my stay.
Related Project Pages
Drawings
Travel Photography
Exhibitions
---


The sequence of space leading up to the monastery library is inextricably linked to the experience of this beautiful landscape. The mountains surround this valley, as though preciously holding it. Viewed from within the courtyard, the mountain silhouette cuts across the sky and descends into the roofline. The inhabitant is imbued with a sense of presence, a sense of awe, that perfectly prepares one for this architectural masterpiece.



Perhaps inspired by the crisp and bright mountainside, the architecture is stripped of the baroque ornamentation encountered in other monasteries. Here, the exterior facades are plain, white, confident. The abbey church, inside and out, is crafted of light stones and plaster.
The library space is similarly bright and airy; while still home to ornate floor patterns, intricate railings and carved moldings, it lacks the heaviness found elsewhere. The bookcases fold in at the windows creating niches where streaming sunlight is invited to occupy the space.
---
Photography