Bibliotheca Vallicelliana Exhibition
Baroque Libraries: The Journey to Getting Lost in a Book

Cornell University Eidlitz Travel Fellowship (2019)
Rome, Italy




Drawings on Display in the Borromini Salon, under the sculptural ceiling designed by Borromini

I was invited to exhibit my work at the Bibliotheca Vallicelliana in the Borromini Salon. Located within the Oratorio dei Filippini in central Rome, the complex was designed by the lauded Francesco Borromini in 1643. During the reception, the work was complemented with an interview and discussion explaining the context of the drawings.

Each of the eight double sided Japanese Moleskin Notebooks are strung between the columns at the perimeter bookcases. There is space to circulate behind. The display cases are filled with photographs taken at the various baroque monasteries.
Related Project Pages
Drawings
Travel Photography
Exhibitions
---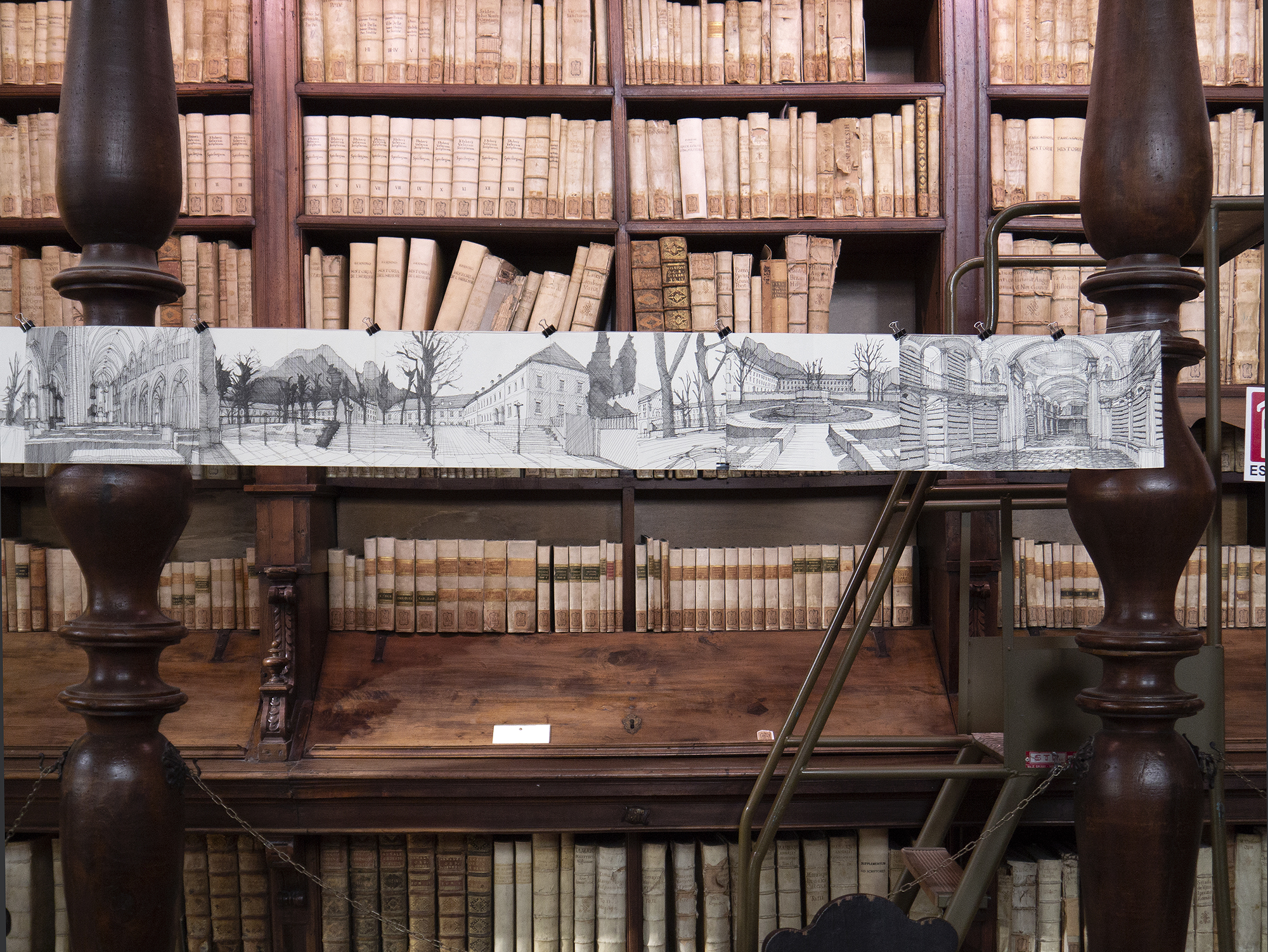 Detail of notebook against bookshelf backdrop



The ambition is that the drawings create a heightened awareness of the thoughtful sequences of space leading into monastery libraries; it is especially applicable in this exhibition to draw further attention to the beautiful display room itself. Rather than fight for attention in the space, the drawings seek to achieve a harmony with the organization of the established architecture.





---
Library Projects