Cornell University Exhibition, NYC

Baroque Libraries: The Journey to Getting Lost in a Book


Cornell University Eidlitz Travel Fellowship (2017)
New York, New York




Drawings on display, stretched out across like book stacks


I was invited to display my work at Cornell University in New York City. During the opening reception, the work was complimented with a public lecture explaining the context of these drawings both in relation to my previous work and the larger history of library design.

Each of the six double sided Japanese Moleskin Notebooks begin attached to a wall and stretch out across the space. They are arranged like book stacks; the drawings are read visually. Supplementary photographs are offered along the adjacent corridor.

Related Project Pages
Drawings
Travel Photography
Exhibitions
---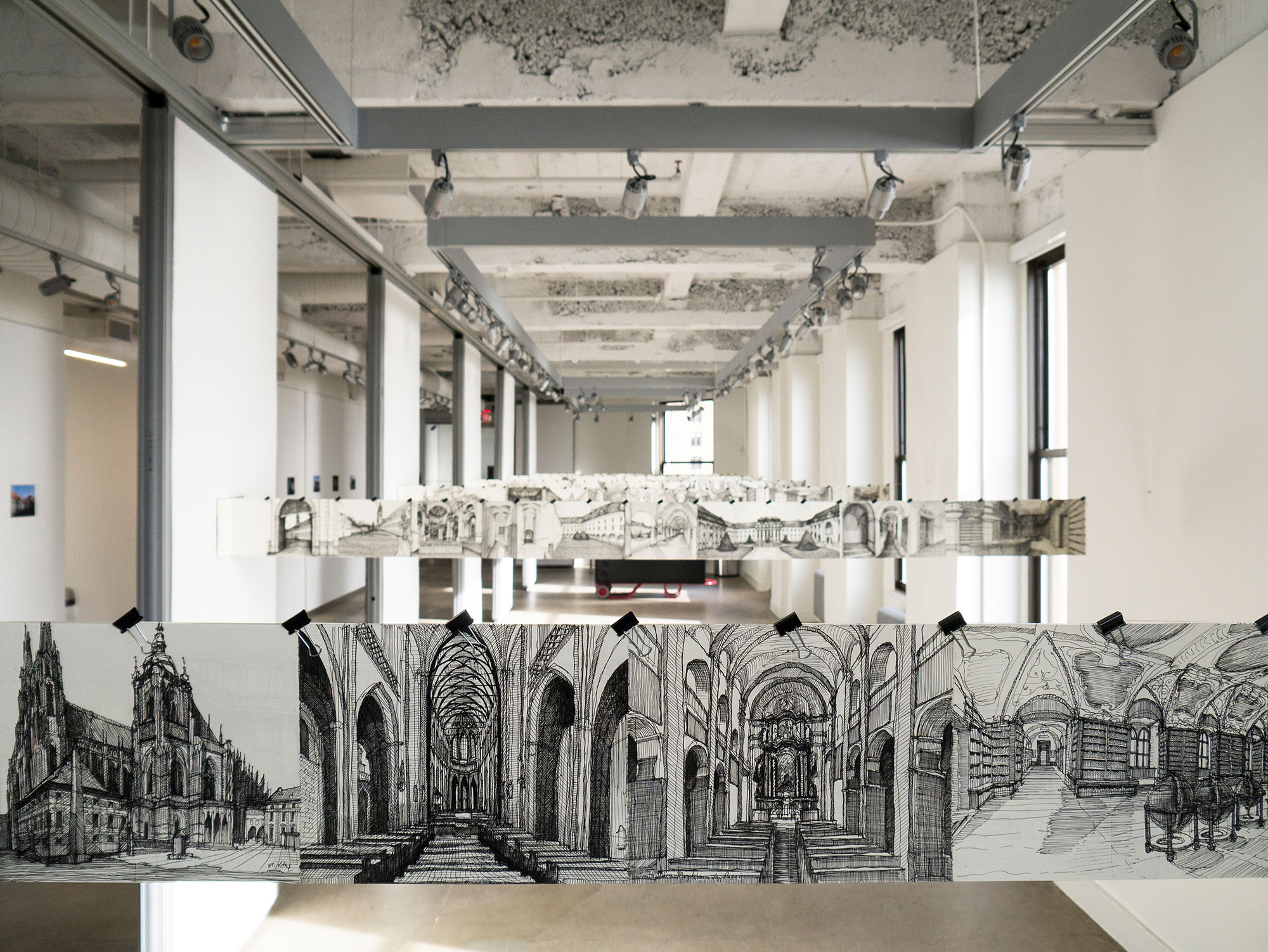 The tension wire is screwed to walls on either side to become incredibly taut. The notebooks span effortlessly eleven feet across the space. Floating at eye level, the notebooks allow viewers to surround them, to peruse between them, like a series of bookcases. In the afternoon, dramatic cast light floods the space between the rows of drawings. In the evening, pointed spot lights provide an even glow.



Drawings on display, stretched out across like book stacks




The organization of the exhibition is in perfect harmony with the layout of the space. The drawings pick up on the existing structure grid and rhythm of the windows and pilasters. The fine texture of the cross hatching in the drawings creates a dialogue with the painted, exposed concrete finish of the parallel beams above.

---
Library Projects